Because You Never Know What Might Happen On Your Vacation...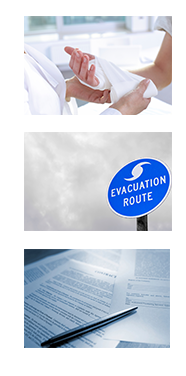 Consider these real-life scenarios:
Sickness, Injury and Death

You become sick or injured, or a family member passes away and you are unable to make the trip or must return home early.

Adverse Weather

Your flight is canceled due to adverse weather such as a hurricane or snowstorm.

Job Loss

After at least one year of employment you are laid off and can't go on your trip.

Extension of School Year

Your son or daughter attending school must complete an operating session that was extended beyond the pre-defined school year.

Military Duty

Due to a natural disaster, you or a traveling companion has been called into active military service to provide relief efforts and must cancel his or her trip.

Home Uninhabitable

A flood, fire or other natural disaster renders your home residence uninhabitable.