24-Hour Emergency Assistance Services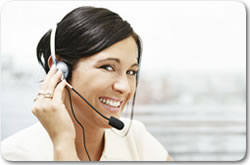 If You Ever Need Help, CSA's Worldwide 24-Hour Emergency Assistance Services Are Just a Free Phone Call Away. Services are provided by CSA's designated providers.
(877) 243-4135

Toll-free in the United States
(240) 330-1529
Once you have purchased your CSA Travel Protection plan, CSA's Emergency Assistance Providers can help you with an array of other services. Our plans include 24-Hour Emergency Assistance Services at no additional cost. Many of these valuable services are available the day after you buy your policy right up to your arrival back home.
Just call CSA's designated assistance provider toll-free at (877) 243-4135 in the United States or collect at (240) 330-1529 from anywhere else in the world* for immediate aid with the following:
EMERGENCY ASSISTANCE SERVICES
Medical Referral
Traveling Companion Assistance
Emergency Cash Transfer
Legal Referral
Locating Lost or Stolen Items
Replacement of Medication and Eyeglasses
Embassy and Consular Services
Worldwide Medical Information
Interpretation/Translation
Emergency Message Relay
Pet Return
Vehicle Return
Your Description of Coverage or Policy include the toll-free and collect phone numbers to call, plus a complete Description of our 24-Hour Emergency Assistance Services.
Please see your Description of Coverage or Policy for more information regarding plan exclusions and benefits.
---
* You should have available your plan code, your Policy/Reference number, your location, a local telephone number, and details of the situation. The assistance provider will confirm your enrollment and assist you. If you cannot call collect from your location, dial direct and give the assistance coordinator your telephone number and location and they will call you back. To call collect from a foreign country, you may first need to reach a live operator on the line. In some cases, that operator may not understand how to process collect calls to the United States. To be prepared, please visit consumer.att.com for information on how to reach an English-speaking operator. If you were unable to reach CSA collect and paid for your call, we will ask you for a number to phone you back at so you will pay no further charges.